If you're new to the credit card points game, your first stop might be American Express, which has long been known for offering rich rewards to its cardholders.
Many of their cards earn "Membership Rewards" points that can be used for a variety of redemption options, such as travel, merchandise, gift cards, and so on.
But if you actually take a hard look at what you can do with your Amex Membership Rewards, you might be a little disappointed.
Amex Membership Rewards Redemption Values Often Stink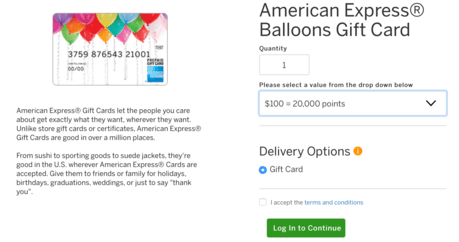 Let's assume you apply for the Amex Business Platinum that earns 100,000 Membership Rewards points after you spend $15,000 in the first three months. Yes, that's a ton of spending to earn what Chase will give you for spending $4,000 over the same period.
Now let's pretend that you spent the required $15,000 and wound up with ~115,000 MR points. That's a pretty good haul, despite all the spending that was required to get there.
Of course, you did have to pay a $450 annual fee in the process, some of which could be offset by a qualifying $200 airline purchase credit and perhaps a credit for Global Entry if you don't already have it.
Anyway, you've got all your MR points and you'd like to see what you can do with them.
A new feature to the Amex Biz Platinum is the ability to book flights via the American Express Travel website and get 50% back.
So your 100,000 points would be worth double, or $2,000 worth of flights. That's a good benefit for someone who travels frequently, though it should be noted it must be with your "selected airline."
You get to pick one airline for both your annual credit and this new perk. That's all good and well.
Alternatively, you could transfer your points out of Amex and into a different reward currency, such as into British Airways Avios, or Etihad Guest Miles. These options offer 1:1 transfers, meaning 1,000 points is worth 1,000 miles.
Again, great deal for the person looking to fly somewhere sometime soon.
But what happens if you don't actually have a trip planned? Or don't want to use your Membership Rewards for travel?
Well, this is where things get kind of sucky. You see, the value of Membership Rewards points tanks when they aren't used for travel.
For example, if you want cash, you can't really get it. Instead, you can redeem your hard-earned points for an Amex gift card at 2:1 value. If you burn through all 100,000, you'll get the equivalent of $500.
That's not very awesome, is it?
What Are Amex Points Good For?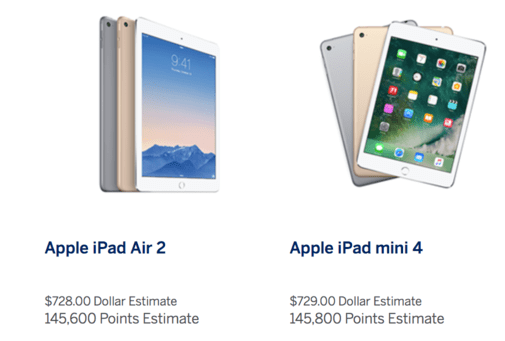 Same goes for merchandise purchased with Amex MR points. You're looking at 2:1 in many cases, valuing the points at just .50 cents each.
If you want to use the points for charges, a la statement credit, the ratio isn't very good either. You're looking at $600 for those 100,000 points, or .60 cents value.
There are some third-party gift cards you can redeem for that offer 1:1 value, such as Chili's, or Home Depot, but come on, you can get those for a discount on sites like GiftCardGranny.
Same goes for Uber, you get 1:1 value. But most folks aren't looking for 1:1 value…they're looking for something exceptionally better to make that steep annual fee (and all that spending) worth it.
If you look at alternatives, like Chase Sapphire Reserve, or Chase Ink Preferred, you get way more options, even if you don't have any plans to fly anywhere.
Most importantly, you're given the option to redeem your points for cash at a 1:1 ratio, so you could get $1,000 no questions asked and do whatever you'd like with it. Even use it for travel eventually!
The moral of the story here is to look into the redemption options of the awards currency you're earning to see if it will actually benefit YOU.
Many of the points blogs are travel-oriented, so they assume you're going somewhere. If you're not, you might be disappointed with what you wind up with.
That's why a Chase card that earns Ultimate Rewards might be the better choice for the individual who is unsure if they'll be traveling anytime soon.
What You Can Do with 100,000 Amex Membership Rewards Points
Amex gift card – $500.00
Donate to charity – $1000.00
New York City Taxis – $1000.00
Reserve flights via Amex Travel – up to $2000.00 (with 50% points refund)
Reserve prepaid hotels via Amex – $700.00
Shop with MR points – $500.00
Shop with Points at Amazon – $700.00
Telecharge – $500.00
Ticketmaster – $500.00
Third-party gift cards – up to $500.00
Transfer to airline/hotel partners – sky is the limit
Transfer to Plenti – $800.00
Uber – $1000.00
Use points at Best Buy – $700.00
Use points for Airbnb – $700.00
Use points for charges – $600.00
(photo: Paul Sableman)