If you're like us, at some point you took advantage of one of those Chase Marriott credit cards to snag a boatload of bonus points in a hurry.
But after redeeming most of them for a nice, relaxing hotel stay somewhere, you might be wondering what you'll do with the remainder.
What good are a few thousand Marriott points? Should you just leave them in your account and consider them collateral damage to a reward redemption that didn't completely add up?
Nope. You should think about transferring them out of Marriott and into a reward currency you actively use, or plan to use in the near future.
Turn Marriott Points into Starpoints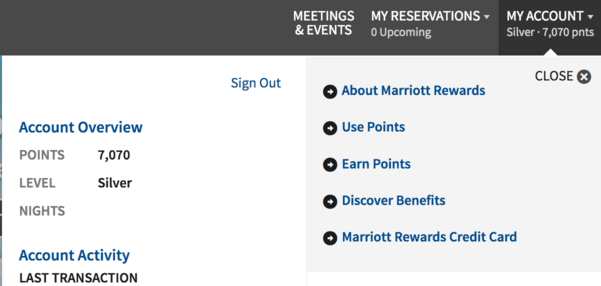 One simple option is converting Marriott Rewards points into Starpoints. This is super easy and fast thanks to the marriage of Starwood and Marriott.
Literally all you have to do is go to the Marriott website, click on "My Account" in the top-right corner once logged in, then click on "Use Points."
From there, you simply select the option next to "Marriott Rewards + SPG" that enables you to transfer points between the programs.
A window will pop up that allows you to quickly transfer Marriott Rewards points in 1,000 increments. The ratio is 3:1, so for every 1,000 Marriott points you want to move out, you'll get 333 Starpoints in return.
It's not a spectacular redemption, but seeing that Starpoints are valued so highly, and generally hard to come by, it's not a bad use of unused Marriott points.
We have an account with 7,070 unwanted Marriott points. Using this option, we can transfer 7,000 of them for 2,333 Starpoints.
Seeing that American Express typically only offers 25k Starpoints (35k at the moment) when you sign-up for their card, this isn't an awful amount of points to suddenly have.
It might even be just what you need for a bigger reward, or enough to allow you to transfer 20,000 Starpoints to a transfer partner and get that sweet 5,000 bonus.
Transfer Marriott Points to Frequent Flyer Programs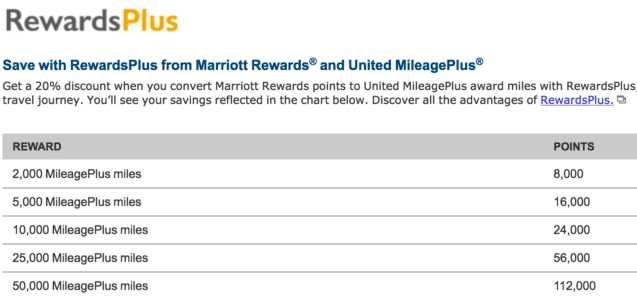 Another option is to transfer your remaining Marriott points to a frequent flyer program, such as United, Southwest, JetBlue, Virgin America, Avios, and so on.
In fact, it might be a good option to activate an Iberia Plus account.
The cheapest redemption option at the moment requires 8,000 Marriott points. You can transfer that amount to United for 2,000 MileagePlus miles.
Again, that might be enough to top up your account and redeem for a big award flight.
The other frequent flyer programs require a minimum of 10,000 Marriott points, but you do have the ability to buy some Marriott points if you're just shy of that minimum.
For example, you can buy 1,000 Marriott points for $12.50, which normally wouldn't be a good deal, but if you just need 1,000 more to get to 10,000, the math could make sense, depending on how you value the airline miles.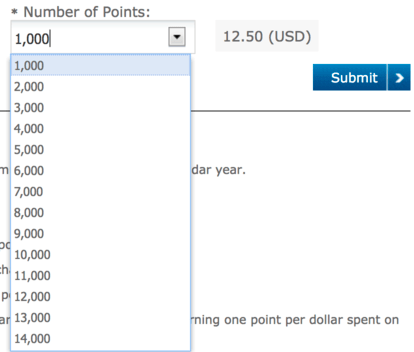 Keep in mind that you might be able to just transfer your points directly to Starwood, and then on to frequent flyer programs that way, without having to worry about the 10,000-point (or 8,000-point) minimum. And the ratios might be better.
Either way, the redemption options will be better than doing nothing with your unused Marriott points, which is probably something that happens pretty frequently with nominal leftovers.
There's also the option of using the points for gift card redemptions or donating them. If you want a $10 Starbucks gift card, you can forfeit 5,000 Marriott points.
Of course, it might serve you better to take the 1,666 Starpoints instead…
(photo: Paul Sableman)